Lancaster, SC Vinyl Siding, Replacement Windows, Seamless Gutters, & Other Home Improvements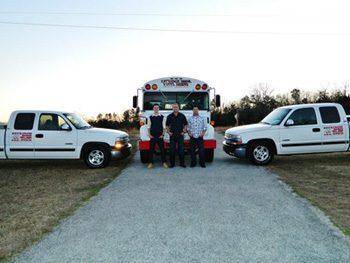 Estridge Brothers Vinyl Siding in Lancaster, SC uses only top quality materials to guarantee that you have a result you can be proud of for years to come. Owners Mike & Chris Estridge each have over 30 years of experience in the industry and are proud to have served all of the Lancaster siding needs in our community for decades.
We install and repair all types of vinyl siding and also offer vinyl siding replacement. All siding that we use comes with a lifetime warranty. Gutters are another of our specialties. We install seamless gutters and offer complete gutter replacement services. We also can handle many of your other home improvement requests, including replacement windows, walkways, patio covers, aluminum carport covers, decks, and vinyl rails.
We are also licensed residential contractors and offer construction services for both new construction and remodeling.
Contact Us
Contact us for more information on Lancaster siding, vinyl siding replacement, vinyl rails, seamless gutters, replacement windows, and other home improvement services. We look forward to helping you make your home more beautiful!
Estridge Brothers Vinyl Siding
2356 Lass St.
Lancaster, SC 29720
803-285-4700