Estridge Brothers offers a variety of home improvement services for people in the Lancaster, SC area, including vinyl siding and vinyl siding replacement. No matter why you call us, you're guaranteed to get top quality work using only the best materials. And as a licensed residential contractor, we can take care of just about anything around your home. Here are just a few of the ways we can improve your property.
Vinyl Siding Replacement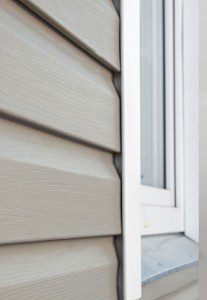 Are you looking to give your home a new look? Our Lancaster siding gives you almost unlimited options, allowing you to create a truly custom look. Nothing comes close to the transformation that vinyl siding provides. Replace your wood siding for a low-maintenance option or update your existing vinyl for a fresh look and increased curb appeal. We offer a wide range of vinyl siding products in a variety of colors, styles, and finishes. We use only high quality materials on every job. You can rest assured that your siding will look great for years to come.
When is it time for vinyl siding replacement? The biggest sign that you need new vinyl siding is its appearance. If you notice cracked or loose panels, or see significant fading, it's probably time to start getting estimates. However, higher energy bills are also a giveaway. When siding gets old, it allows more air from the outside to come inside your home. That causes your heating and air conditioning to work harder. Call us when you need vinyl siding installation and replacement near you.
Replacement Windows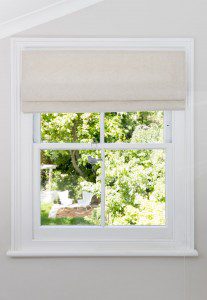 New windows can do much more than reduce energy bills. They can make your home quieter, cozier, and more attractive overall. And that's without mentioning the fact that they're much easier to clean and maintain. No matter what kind of windows you're replacing, the team at Estridge Brothers can help. We work with both standard and custom sizes, relying on the experience of our licensed residential contractors. Our 30 years in the home improvement business mean we'll help you make the best choice. Plus, we'll take care of your renovations in a timely and professional manner.
Seamless Gutters & Gutter Replacement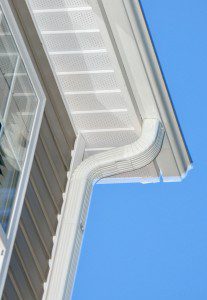 When it comes to gutters, we mean business. That's because the damage from poorly installed or poor quality gutters can create major issues for your biggest asset—your home. We promise to use only the finest quality gutters on the market. Your new gutters will look great and divert water away from your roof and walls. Our prices are affordable, too. Whether you need gutters for a house you're building or need gutter replacement on the home you've lived in for years, we're the people to call.
Other Home Improvement Services
Fiber cement siding by James Hardie: Fiber cement siding offers many advantages over traditional vinyl siding. It's durable, comes in a wide range of vibrant colors, and is available in a variety of styles. Interested in learning more? Ask us to show you your options as compared to vinyl. We'll take a look at your home, make recommendations, and help you weigh out the costs against the benefits.
Additions: Do you love your house but wish it had more square footage? Don't go to the hassle and expense of buying and moving to a new home. Additions are a cost-effective way to give you the additional bedrooms, bathrooms, or living areas you need. The team at Estridge Brothers will help you design a space that's perfect for your family. We'll build it with quality materials and make sure it fits in with the overall appearance of your home.
Home remodeling: You love your home, but you'd like it to be updated. Remodeling is the financially smart alternative to buying or building a new home. We're experienced in all aspects of complete home remodeling, including kitchens and baths. You'll be amazed at what we can do to create revitalized spaces in your home. Talk to us to learn more and to get ideas on how to get the most out of your home through remodeling. It's the best home improvement you can make.
Walkways: Walkways are one of the first things you see when you come onto your property. It's one of the first things visitors see, too. Make sure you're giving the people you care about a good impression of your home. We'll design and install custom walkways that will make a world of difference in the exterior appearance of your home. And there's an added bonus: These types of features will add value and curb appeal should you decide to sell your home.
Patio covers: Do you love your patio but wish it weren't quite so hot? Installing a patio cover allows you to spend more time outdoors—comfortably. We'll come to your home to take measurements and show you the different options for fabrics and styles. Then we'll make a recommendation on what we think would work best and give you the most enjoyment.